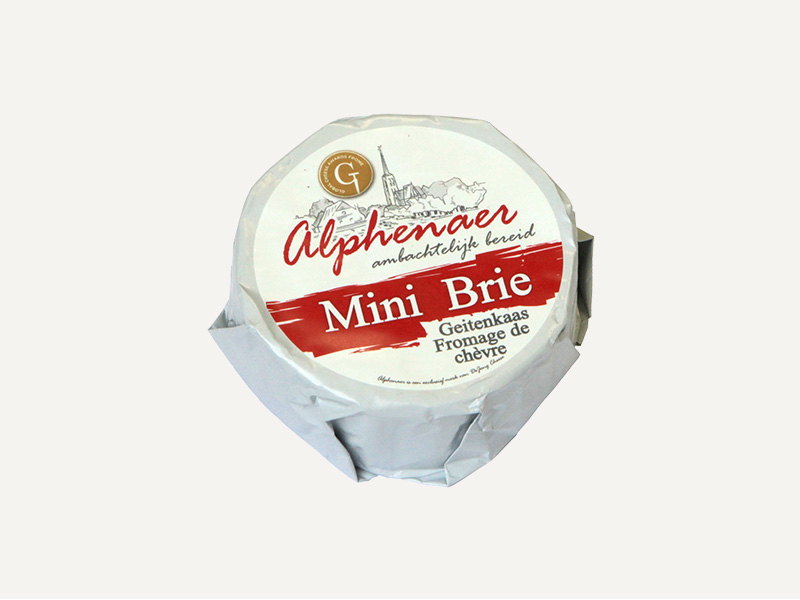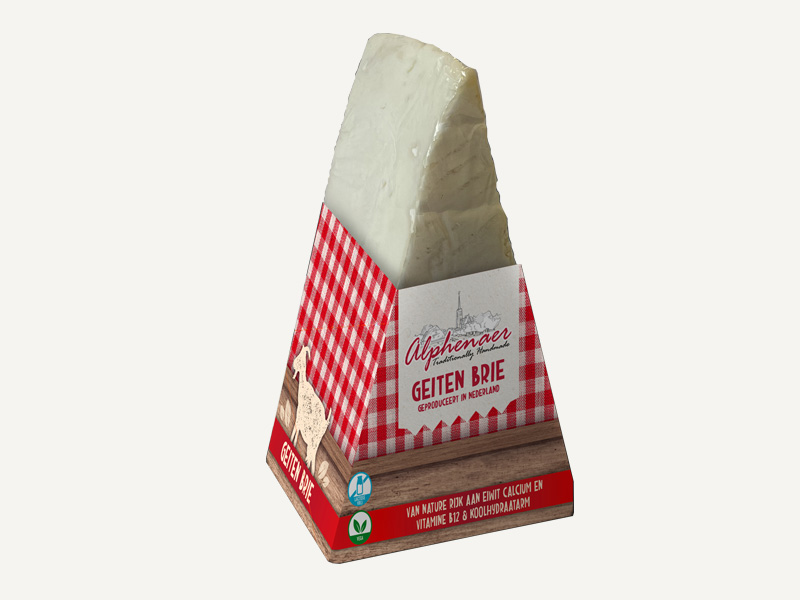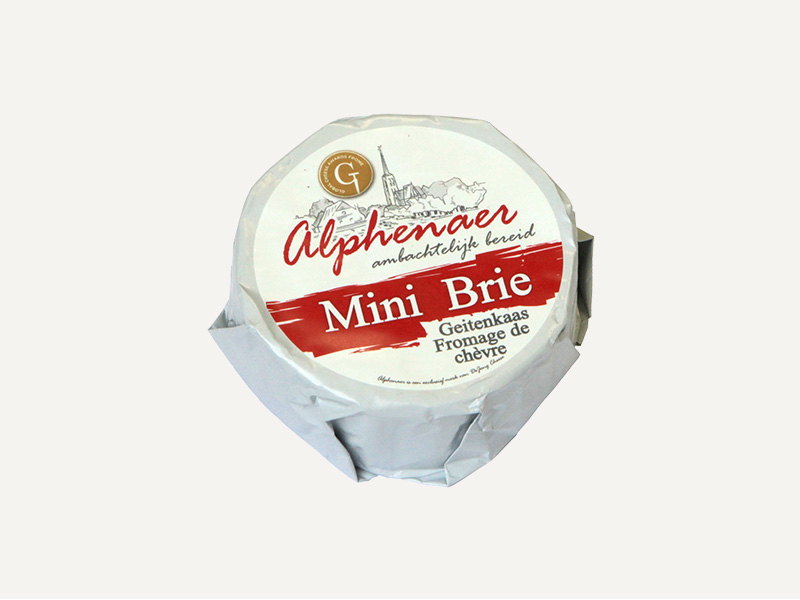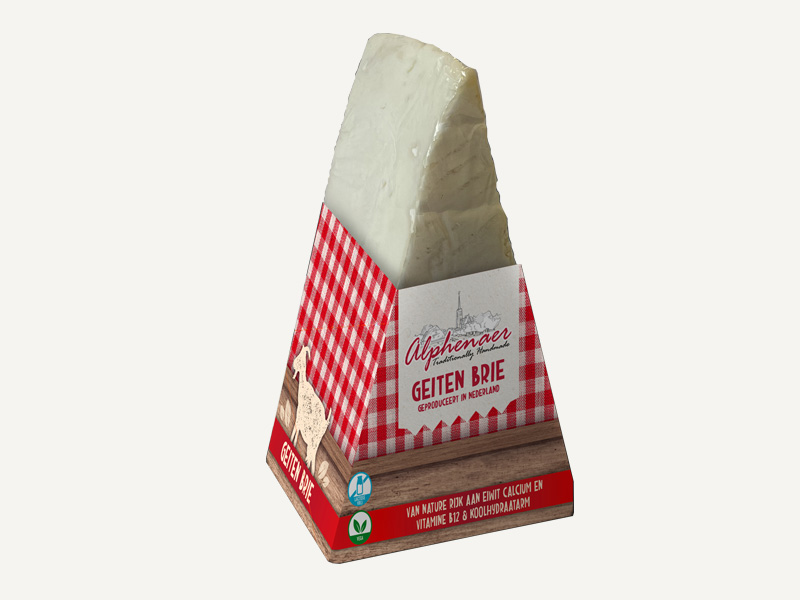 Goats Brie & Minibrie
The wonderfully soft Alphenaer goat brie and mini brie are prepared according to a traditional recipe. The goat's milk with its natural fat and protein contents gives this cheese a wonderfully soft, creamy taste. After the cheese has been able to ripen slowly, a beautiful white layer forms around the cheese, which gives the Brie its specific appearance and delicious taste. The taste varies from soft creamy and firm (young) to spicy and creamy (after full ripening).
| | |
| --- | --- |
| Pack | 120 g, 150 g, 375 g, 1.5 kg |
| Flavours | Natural, Fenugreek |
| Use | Sandwich, Tapas, Snacks, Toast, Pita, Tosti, Oven dish |



Interested in this product?
Do you have questions or are you interested in this product? Send us a message or request a callback and we'll get back to you.
Goats Cheese Spread The fresh spreadable goat cheese has a delicious, pure and fresh goats…
Goats Cheese Pearls A beautiful and tasty creation from our cheese masters. This goat cheese…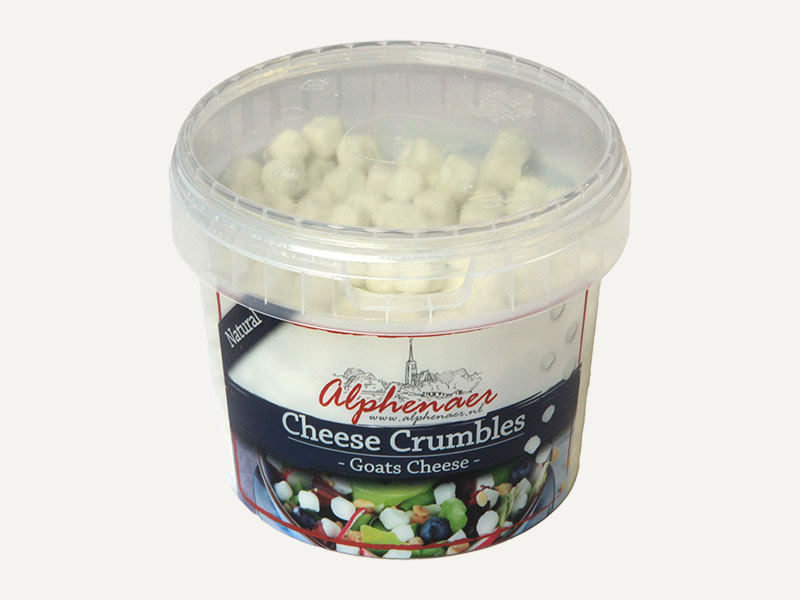 Goats Cheese Crumbles The fresh goat cheese Crumbles are easy to use in various dishes…