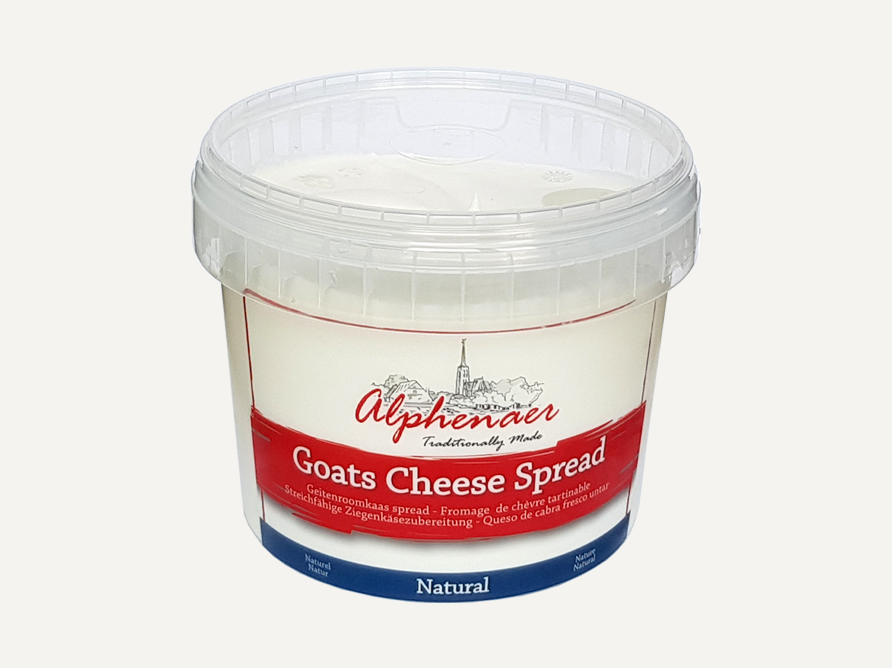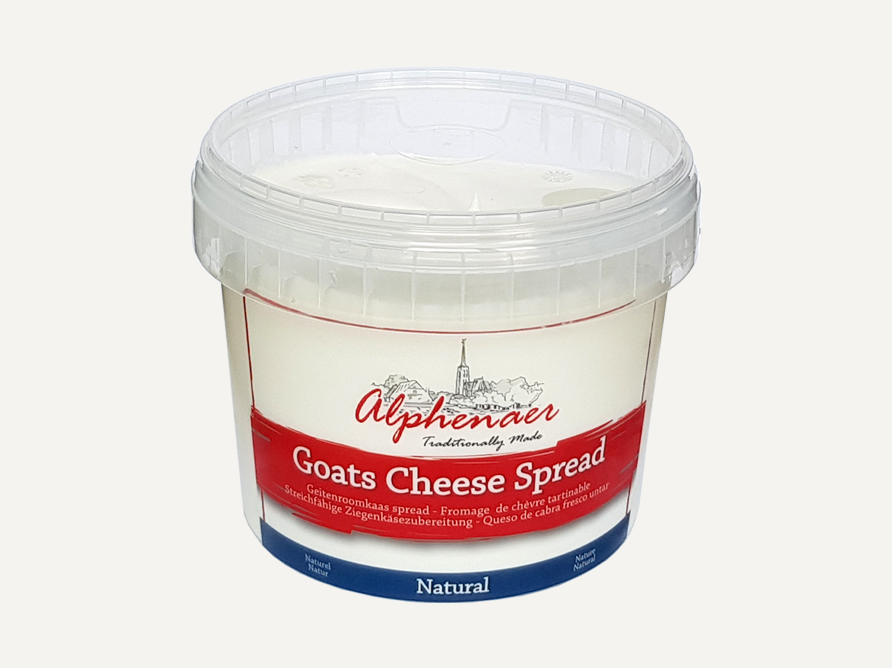 Goats Cheese Spread
The fresh spreadable goat cheese has a delicious, pure and fresh goats cheese taste. This variant is smoother than the usual fresh goat cheese and therefore easy to spread. In addition, the fresh cheese contains only 16% fat, without losing its delicious taste.
| | |
| --- | --- |
| Pack | 150 g, 800 g, 10 kg |
| Flavours | Natural |
| Use | Sandwich, Pasta, Tapas, Snacks, Toast, Sauce, Soup, Replacement for crème fraîche |

Interested in this product?
Do you have questions or are you interested in this product? Send us a message or request a callback and we'll get back to you.
Goats Cheese Spread The fresh spreadable goat cheese has a delicious, pure and fresh goats…
Goats Cheese Pearls A beautiful and tasty creation from our cheese masters. This goat cheese…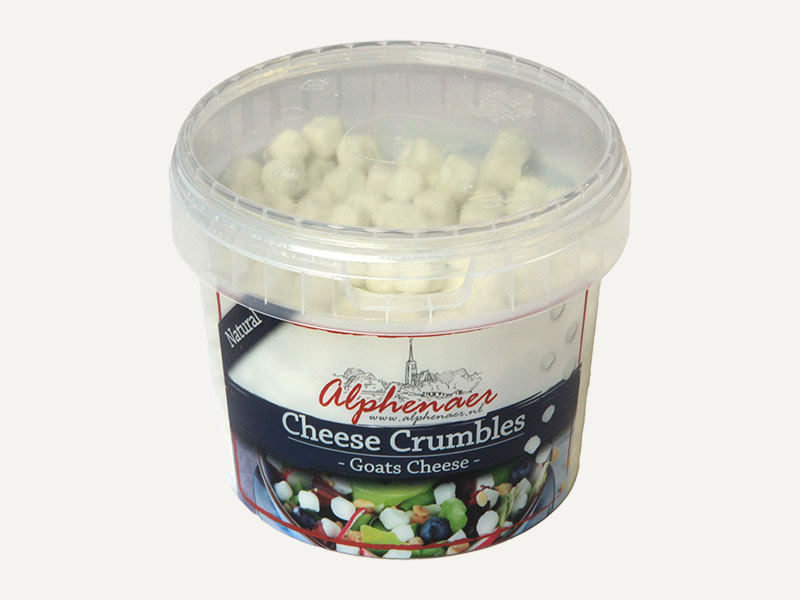 Goats Cheese Crumbles The fresh goat cheese Crumbles are easy to use in various dishes…